The phrase, remote IT services, refers to a system that allows a person to connect with and use a specific computer or network from a remote location. That way, your IT consultants won't have to make you wait until they can physically come out to the office when you experience a problem. They can address your concern remotely using remote access software.
Thousands of businesses, worldwide, use and rely on remote access software and services as a primary part of their IT structure. From small family-owned operations to huge multinational corporations to educational institutions, remote access software has become integral to daily IT functioning.
Wouldn't it be amazing if you could get instant help whenever you face a problem with your computer system? If yes, then remote IT support outsourcing services is what you need! Outsourcing remote IT support services is a smarter way of resolving computer related issues within a quick time. Be it a hardware or software issue, most of these can be sorted remotely using an online platform.
Users often perceive remote IT support as inferior to on-site support. They see it as an option used by lazy techs who don't want to get up from their desks, or a cheap option reserved for only the most budget-conscious businesses. In reality, remote support is just one tool in the toolbox of a well-rounded help desk team. When used appropriately it is the fastest and most efficient means of addressing day-to-day end-user support needs.
Check out these 7 ways remote IT support can benefit your business:
On-Demand IT Service
Remote IT support is always available whenever an IT issue arises. Simply call or email your managed IT services provider and they will have network techs on standby waiting to service your computers on demand. This greatly cuts the response time when compared with waiting for a tech to visit your business on-site.
Reduce Cost
Remote IT support technicians from an IT service provider can usually assist you without adding additional costs and fees associated with a visit on-site. Their cost savings is then passed onto you, the customer. This gives your business top-notch IT services at a fraction of the cost.
Stay Business Focused
Business IT is a time-consuming and tedious job. Business owners should be focused on growing their business, not worrying about troubleshooting computer issues. Having remote IT support for your business can alleviate the additional stress of IT problems, helping you stay focused on what really matters.
Increase Company Productivity
Do IT issues distract your co-workers from their primary job responsibilities? Over time, this can significantly reduce your company's productivity. Fortunately, with remote tech services, you can increase productivity by having a trained network tech solve your IT issues. This allows your team to focus on their primary job roles.
While that may not sound exciting, remote support software has revolutionized the IT support industry. It has increased customer satisfaction, decreased the amount of time needed to resolve issues, and even reduced costs.
With remote support, a technician is able to connect to a device that they're servicing instantly, from anywhere in the world. Once connected, the technician can take control of the device and perform whatever task is needed. They can install updates, troubleshoot issues, and even provide on-demand support. Most remote support solutions also provide additional features.
IT support service providers and corporate help desk technicians rely on TeamViewer,LogmeIn for remote desktop support to:
Assist work-at-home employees, staff in satellite locations, clients or partners, and business travelers
Save time and cut travel costs for onsite, in-person service calls and maintenance
Reduce the risk of shipping damage to computers and laptops sent to repair facilities
Improve first-call resolution rates
As a true Managed Service, our remote support includes:
System monitoring 24-hours a day, 7-days a week, looking for any sign of trouble
Audits of your software to reduce your license compliance risk
Security logs monitoring and various levels of protective services for your infrastructure
Anti-virus, spy ware, and malicious application monitoring
Remote desktop management
Back up and disaster recovery
Comprehensive system reports
and much more...
We cater to all your IT needs, providing comprehensive server maintenance, updates, and backups.
With our service, you can access your data from anywhere with ease.
Rest assured, server-related issues are rare, as we guarantee 99.9% uptime.
Enjoy top-notch server performance with the latest and best equipment available in the market.
Experience no limits on storage, databases, and users, providing you with the freedom to expand as needed.
Moreover, we offer the most affordable prices in the cloud market.
Our dedicated support team ensures a rapid 15-minute response time to address any queries or concerns you may have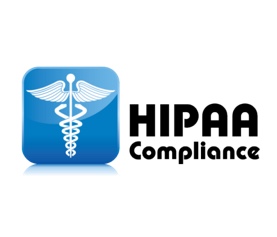 HIPAA-Compliant Cloud Server
The Health Insurance Portability and Accountability Act (HIPAA), Security Standards for the Protection of Electronic Protected Health Information (HIPAA Security Rule), and the Notification in the Case of Breach of Unsecured Protected Health Information were enacted as a part of the American Recovery and Reinvestment Act of 2009 (HITECH Breach Notification Requirements) for the security and privacy of Protected Health Information (PHI) in the United States.
The scope of the Type 1 HIPAA attestation is all of the cloud services and US Data Centers