Chiropractic IT provides a complete suite of IT service solutions for your small or medium sized business. We understand that technology is the cornerstone of all businesses today, and our solutions and support provide you the assurance of knowing that your business technology will be secure, reliable, and effective. We work hard to become your businesses trusted advisor for all of your IT services and to help you make the most of your technology investment.
Stop worrying about the day-to-day management of your technology. Our customized Business Solutions plans are designed to fit your needs and budget while maintaining optimum productivity. Chiropractic IT has the technology to help you make the most of your technology investment by keeping your equipment in top shape and running smoothly and efficiently.
Is your computer wrecking your daily activities? Do you feel like you are having a heavy millstone round your neck? You might feel relieved if you have a place where you can reduce your technical burdens. Chiropractic IT provide online computer troubleshooting services. We understand your tech problems and provide immediate solutions.
96% of our customers have recommended us for our high quality service. Chiropractic IT are world's best tech support providers. They never quit until they solve your tech problems. Their professionalism, diligence and perseverance will prove the uniqueness of Chiropractic IT. We have successfully served more than 1000 PCs in the USA. Chiropractic IT are communicative and they handle your tech issues in a prompt and friendly manner
Microsoft tech support
Mac tech support
Appropriate disk partitioning
Disk defragmentation
Hard drive backup & recovery
Optimize computer performance and speed
Repair registry faults
Troubleshoot computer networks
Troubleshoot wireless network
Safe web browsing support
Troubleshoot audio problems
E-mail support
Laptop maintenances
User account settings
Troubleshoot VGA card complications
Troubleshoot sound card complications
Malware removal
Fix blue screen errors
And many other services based on your request
When your computer starts having issues, you need it fixed, and you need it fixed now. But the standard way of computer troubleshooting involves unplugging all of the wires, packing up your PC, bringing it to a computer repair shop, leaving it behind for a few days, going back to the shop to pick it up, and then attempting to set it all back up again. Just thinking about it makes us tired. With Chiropractic IT, there is a better way!
With our computer troubleshooting and repair services, you can take a deep sigh of relief knowing that this method for getting your computer fixed is a thing of the past. Our technicians can come to your home or office to perform any computer repair services. This means you don't have to worry about disconnecting or reconnecting anything and you don't have to stress about getting your PC to and from a repair shop.
Is your computer running slowly? Has it become infected with a virus? Did your hard drive crash? Do you need an upgrade in memory? Have you dropped your laptop and now it won't turn on? Our experienced computer technicians can help! If you're not sure if your laptop or PC is repairable then bring it into our local office for inspection. We service all makes and models of PC, laptops, and Mac's as well as numerous operating systems.
Rest assured that your computer will be handled like one of our own. We pride ourselves in repairing and servicing computer issues in an efficient and professional manner. Our expert, in-house, technicians take the time necessary to review and troubleshoot your personal computer issues; and offer you honest, cost-effective solutions to get your workstation functional again. Depending on the matter, we also provide: remote support, in-house and on-site IT support.
We've taken the time to test and select the best solutions that money can buy: utilities and software that will return your machine to good health and protect it from recurring ailments. We can do all the troubleshooting, service and repairs for you and get you up and running as soon as possible. All you need do is give us a call.
Onsite Computer Services is a regional service and support company established to provide companies with a single source for information technology including PC troubleshooting.
We advise you to take advantage of our IT troubleshooting service when a problem affects your IT system so that your ability to work is not disrupted. We can dispatch experienced technicians to your business immediately who can assist you and provide you with a customized solution.
Whatever kind of problem you have, our technical support can help ensure that your IT system is always operational. To forestall faults and enable your system to function correctly, we can carry out preventative maintenance. This consists of regularly examining your system in order to check the state of applications, software, equipment, and the network, involving:
Deletion of unnecessary temporary files in order to ensure that the system runs smoothly
Disk cleaning
Hardware optimization
Identification of faulty equipment
Our technician is constantly at your service to resolve any problems you may have. The actions we take depend on the kind of problem you are experiencing.
Our remote maintenance service takes place only when you authorize our expert to assist you. You will be constantly informed of everything we are doing. In addition, you will be able to interrupt the IT troubleshooting process at any point.
Our on-site maintenance service may be necessary when the problem can't be resolved online. We guarantee that every one of our visits will be timely and that our experts are entirely trustworthy. As you watch the repair taking place, you will be able to ask our technician to go about the job in the way that suits you. Once the service is completed, you'll receive advice and instructions to ensure that your system functions better.
Offering a range of computer services including pc troubleshooting, you will find Onsite Computer Services to be your one stop shop for everything relating to your computer needs. Onsite Computer Services is a Microsoft Small Business Partner with more than 12 years experience providing services and solutions to Microsoft products making them the expert in pc troubleshooting.
Deletion of viruses
Checking and cleaning disks
Speeding up computers
Identifying corrupted files
Equipment optimisation
Antivirus and software installation
System and software updating
Data restore
We cater to all your IT needs, providing comprehensive server maintenance, updates, and backups.
With our service, you can access your data from anywhere with ease.
Rest assured, server-related issues are rare, as we guarantee 99.9% uptime.
Enjoy top-notch server performance with the latest and best equipment available in the market.
Experience no limits on storage, databases, and users, providing you with the freedom to expand as needed.
Moreover, we offer the most affordable prices in the cloud market.
Our dedicated support team ensures a rapid 15-minute response time to address any queries or concerns you may have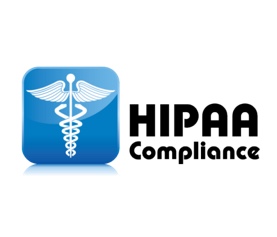 HIPAA-Compliant Cloud Server
The Health Insurance Portability and Accountability Act (HIPAA), Security Standards for the Protection of Electronic Protected Health Information (HIPAA Security Rule), and the Notification in the Case of Breach of Unsecured Protected Health Information were enacted as a part of the American Recovery and Reinvestment Act of 2009 (HITECH Breach Notification Requirements) for the security and privacy of Protected Health Information (PHI) in the United States.
The scope of the Type 1 HIPAA attestation is all of the cloud services and US Data Centers