While that may not sound exciting, remote support software has revolutionized the IT support industry. It has increased customer satisfaction, decreased the amount of time needed to resolve issues, and even reduced costs.
With remote support, a technician is able to connect to a device that they're servicing instantly, from anywhere in the world. Once connected, the technician can take control of the device and perform whatever task is needed. They can install updates, troubleshoot issues, and even provide on-demand support. Most remote support solutions also provide additional features.
IT support service providers and corporate help desk technicians rely on TeamViewer,LogmeIn for remote desktop support to:
Assist work-at-home employees, staff in satellite locations, clients or partners, and business travelers
Save time and cut travel costs for onsite, in-person service calls and maintenance
Reduce the risk of shipping damage to computers and laptops sent to repair facilities
Improve first-call resolution rates
As a true Managed Service, our remote support includes:
System monitoring 24-hours a day, 7-days a week, looking for any sign of trouble
Audits of your software to reduce your license compliance risk
Security logs monitoring and various levels of protective services for your infrastructure
Anti-virus, spy ware, and malicious application monitoring
Remote desktop management
Back up and disaster recovery
Comprehensive system reports
and much more...
We cater to all your IT needs, providing comprehensive server maintenance, updates, and backups.
With our service, you can access your data from anywhere with ease.
Rest assured, server-related issues are rare, as we guarantee 99.9% uptime.
Enjoy top-notch server performance with the latest and best equipment available in the market.
Experience no limits on storage, databases, and users, providing you with the freedom to expand as needed.
Moreover, we offer the most affordable prices in the cloud market.
Our dedicated support team ensures a rapid 15-minute response time to address any queries or concerns you may have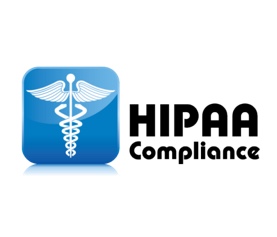 HIPAA-Compliant Cloud Server
The Health Insurance Portability and Accountability Act (HIPAA), Security Standards for the Protection of Electronic Protected Health Information (HIPAA Security Rule), and the Notification in the Case of Breach of Unsecured Protected Health Information were enacted as a part of the American Recovery and Reinvestment Act of 2009 (HITECH Breach Notification Requirements) for the security and privacy of Protected Health Information (PHI) in the United States.
The scope of the Type 1 HIPAA attestation is all of the cloud services and US Data Centers