We provide Windows Server installation, configuration, troubleshooting services, support and maintenance for existing server infrastructures.
We also support a range of Microsoft products and services, including Sharepoint, RDS, Active Directory, Domain Controllers, Exchange, Outlook and more.
With many years experience with a variety of Microsoft products and services, we are confident your business can benefit from the performance, security and best practices we can offer.
For file sharing, web services, data storage, DNS, email and more, we provide a robust environment to trust your online services.
Some of the services we support, include:
Active Directory and Domain management
Custom VPN configurations
Data Storage (SAN, NAS)
DNS Servers
Email Servers (IMAP, Exchange, POP3)
Windows NT, 2003, 2008 R2, 2012,2016,2019
Web Servers (Various: IIS, Apache, Nginx, Lighttpd, Tomcat)
Fully Managed Dedicated Server Hosting
Let a Compotus Solution Specialist design a custom architecture for your mission-critical applications and workloads. Our dedicated server hosting, networking and storage configuration, monitoring and support is designed to provide you optimal performance.
We have the options and expertise to create a perfect custom solution for your server hosting. Our on-demand configurations are truly single tenant and secure, and as always, backed by Fanatical Support from a dedicated support team.
A dedicated hosting environment is a powerful solution for businesses that are looking to scale efficiently, need to safeguard customer data and rely on peak performance for the best customer experience. Some of the main advantages of server exclusivity include:
24/7 Monitoring
We perform general health checks at regular intervals, monitor RAM usage, and other vital performance statistics to avoid any issues...
Operating System Support
We strive to ensure the consistently high reliability of your Windows OS so that your critical applications never experience a downtime.
System Administration
We perform installation of new servers, configuration of server roles and remote access, Active Directory, and troubleshooting services...
Performance Tuning
From correct server configurations to periodic monitoring of storage & processing time, we take accurate steps to ensure top performance..
Backup and Disaster Recovery
In case of an emergency, our disaster recovery experts will deploy the backed up data within a short time to ensure business continuity...
Security Management
We adhere to current security standards to ensure your servers and the applications they support are not vulnerable to security attacks...
Multiple Support Lines
We are available 24/7 to address your problems. Our SLA ensures a quick response time so that your applications are up and running soon...
Audits and Reports
Our regular audits ensure high performance and security of your servers. Our performance reports allow you to stay in control always...
Includes maintenance and management of the:
Infrastructure
Operating system
Storage
Networking
Backups
Security
Patching
Windows Server Support
Windows Server Consultancy
Windows Server Outsourcing
Windows Server Cloud Hosting
Windows Server Management
Windows Server Remote Support
Windows Server Remote Management
Our experts facilitate the selection of various service packages those fulfill all the company requirements. It depends upon your requirement. Whether you need to set the server from the scratch or manage your network infrastructure without any external help and many other server management services.
We at 24x7 server support will surely help you to meet your needs. With our staff augmentation, the services let our resources work along with you for meeting your needs.
All the enterprises should have an efficient server management services from some flexible service providers. 24x7 server support provides server management which works for you just by combining all the required tasks of the server management for keeping your businesses online. To know more about us and our services, you can visit our official website and get to know more about us and our server management services.
24x7 server support offers remote 24X7 operational managed services in order to help all your customers in order to achieve maximum business.
Server hardware: The current Server Operations standard is to deploy new systems in a virtualized environment, barring application-specific reasons why this may not be feasible. In the event that dedicated physical hardware is required, hardware supplied will meet the following minimum standards:
Dual hot-swappable power supplies with redundant cooling fans.
RAID 1 mirroring for OS boot volume.
Redundant paths to external SAN storage.
On-site spares for all common components.
Server software: Server Operations will:
Maintain the operating system on your machine, including initial installation, any interim security patching involved, and major upgrades.
Maintain our standard environment on the system, including remote login via Kerberos-enabled SSH and access to central MIT services, e.g., Kerberos, AFS, Moira.
Manage all login access to the system, including the granting and revocation of root access and the creation of new UNIX accounts.
Coordinate any changes to the system with you (client) to address any application testing or integration issues that may arise.
Provide support for an Apache web server running on the system, excluding content.
Provide support for both Oracle, MySQL, and FileMaker databases.
Perform any capacity planning required to create, maintain, and expand managed databases, as well as monitor performance and make specific recommendations to improve efficiency.
Provide monitoring of the system for network connectivity, CPU, memory, and disk space utilization, SSH login availability, and any application specific monitoring that you request.
Backup:
Nightly backups of the system via TSM, unless special arrangements are made; nightly backups of any other supported databases.
Backups will be retained for 10 weeks.
Off-campus storage of backup data is available upon request.
Disaster recovery: Upon request, Server Operations will work with you to formulate a disaster recovery (DR) and business continuity (BC) plan appropriate for the service level of the supported systems. This may require your participation in BC/DR exercises in which your systems are recovered to alternate data center.
We cater to all your IT needs, providing comprehensive server maintenance, updates, and backups.
With our service, you can access your data from anywhere with ease.
Rest assured, server-related issues are rare, as we guarantee 99.9% uptime.
Enjoy top-notch server performance with the latest and best equipment available in the market.
Experience no limits on storage, databases, and users, providing you with the freedom to expand as needed.
Moreover, we offer the most affordable prices in the cloud market.
Our dedicated support team ensures a rapid 15-minute response time to address any queries or concerns you may have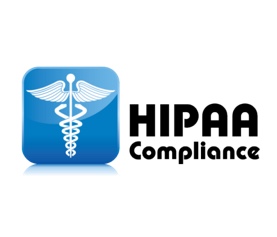 HIPAA-Compliant Cloud Server
The Health Insurance Portability and Accountability Act (HIPAA), Security Standards for the Protection of Electronic Protected Health Information (HIPAA Security Rule), and the Notification in the Case of Breach of Unsecured Protected Health Information were enacted as a part of the American Recovery and Reinvestment Act of 2009 (HITECH Breach Notification Requirements) for the security and privacy of Protected Health Information (PHI) in the United States.
The scope of the Type 1 HIPAA attestation is all of the cloud services and US Data Centers