Our website maintenance and support programs guarantee that your site always exists and your project resides within budget. Our standard program covers, update images, content updates, and support via telephone and e-mail. We cover all of the services you need in order to make sure both the short and long-term achievement of your online marketing. It also consists of modifying, control, or otherwise changing accessible web pages to maintain your website up to date.
Websites are not planned to be static. The value of a performing website is the capability to keep current information online at a practical rate. We believe that you will want to revise some or all of your web pages over time, with adding added web pages as per to your business requirements. To help you in maintaining existing information online, we provide numerous options for website development maintenance support. Compotus offers a complete set of – website support and maintenance services based on your business requirements.
With every online search, 50 percent of users discover a new company, product, or service. They visit your website, explore your products, browse your services, and get a first impression of your business. That first impression can make or break your company's next sale.
For businesses today, this fact makes website maintenance a top priority.
Your website is like a car, if it's not maintained, serviced, or built well in the first place, it will inevitably break down.
You want your website to encourage visitors to become customers, and then make it easy for them to email, call, or make a purchase online. Having a great web team on your side will help you reach this goal.
Web support covers anything that is responsible for creating your website, such as the coding language or web server. A web developer builds the functionalities of the website or makes the website to perform the tasks you want it to perform.
Your website needs to be maintenance by adding daily updates to it. Website maintenance services include revising, editing and changing the web pages. By adding fresh content on your website, you can keep your visitors engaged. If you do not use web maintenance services, there are chances that your site would be "buried" in the search engines.
Web Maintenance Services Include:
Website Design
Website Hosting
Website quality check
Update website content
Website monitoring
Adding web links
Image editing
Blog updates
News updates
Web services can cover website strategy, design, development, launching and maintaining.
Web development
We specialize in website development and design services. Our web development team know how to build a website rich in functionality.
WordPress support
Updates for WordPress core/theme/plugin Bug fixes, security & malware scans, uptime monitoring 24/7, recommendations for WordPress site improvement.
DevOps service
We collaborate with your developers and architects to help you guide your software development. We customize, design and set your infrastructure or server up to ensure stable operation of your services.
How will customers find you?
There are several ways to bring in local customers to your website. You need to determine which ways you will employ on your website and in your marketing campaign.
We cater to all your IT needs, providing comprehensive server maintenance, updates, and backups.
With our service, you can access your data from anywhere with ease.
Rest assured, server-related issues are rare, as we guarantee 99.9% uptime.
Enjoy top-notch server performance with the latest and best equipment available in the market.
Experience no limits on storage, databases, and users, providing you with the freedom to expand as needed.
Moreover, we offer the most affordable prices in the cloud market.
Our dedicated support team ensures a rapid 15-minute response time to address any queries or concerns you may have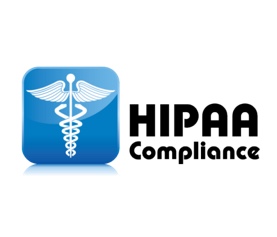 HIPAA-Compliant Cloud Server
The Health Insurance Portability and Accountability Act (HIPAA), Security Standards for the Protection of Electronic Protected Health Information (HIPAA Security Rule), and the Notification in the Case of Breach of Unsecured Protected Health Information were enacted as a part of the American Recovery and Reinvestment Act of 2009 (HITECH Breach Notification Requirements) for the security and privacy of Protected Health Information (PHI) in the United States.
The scope of the Type 1 HIPAA attestation is all of the cloud services and US Data Centers