Network Security should be the top priority of any organization. A single security breach is enough to compromise your business's database and reputation. How well are your network systems protected against security threats? Let IT Network Specialists' Network Security solutions protect your business against malicious attacks and unwanted intruders.
Security audit - we search for and eliminate potential security breaches
Antivirus software - keep your systems clean of viruses and malware
Firewall - prevent unauthorized access to your network
Virtual Private Networks - secure remote network access
IT Network Specialists deploys multiple security layers to block out the most common cyber-security threats including viruses, malware, worms, hacker attacks, and much more. When your systems are clean you can enjoy enhanced functionality and availability, allowing your employees to focus on their jobs and become more productive.
We closely monitor your critical IT infrastructure
Many organizations that experience an operational IT failure realize that they had been neglecting their servers. Maintenance and modernization is important to keep your business running smoothly.
Server Setups And Upgrades
We have quality hardware ready to replace and upgrade your on-premise server. Or, we can migrate the apps and data from your server to the cloud—an economical way for leveraging high-performance, on-demand computing.
Maintenance & Monitoring For All Servers On Your Network
Partner with us to ensure that your systems are running optimally—day and night. We'll inform you when any component on your network is faulty, before it becomes a failure point in your infrastructure.
VPN And Remote Access
Do you need secure and reliable remote access to company data? We'll configure a remote connectivity solution for you that is easy to use and works every time you need it.
Firewall And Network Security
We have a number of security products, services, and solutions that will harden your infrastructure and make it highly resilient to external threats.
On-Premise And Cloud Services
We support all major on-premise and cloud-based computing resources. We can help you decide what is best for your business.
Reliable Wireless Access
Get wireless connectivity that is right for your budget. If necessary, we can build a high-capacity solution that provides reliable service and fast access speeds.
Our Network Design service includes:
Network upgrade options
Network refresh design
Adding mobile security
Optimizing current systems for a higher level of redundancy or compliance
Migrating systems or functions to the cloud
Installing new servers, applications or workflows
Adding additional locations or new offices
Adding a mobile workforce
We cater to all your IT needs, providing comprehensive server maintenance, updates, and backups.
With our service, you can access your data from anywhere with ease.
Rest assured, server-related issues are rare, as we guarantee 99.9% uptime.
Enjoy top-notch server performance with the latest and best equipment available in the market.
Experience no limits on storage, databases, and users, providing you with the freedom to expand as needed.
Moreover, we offer the most affordable prices in the cloud market.
Our dedicated support team ensures a rapid 15-minute response time to address any queries or concerns you may have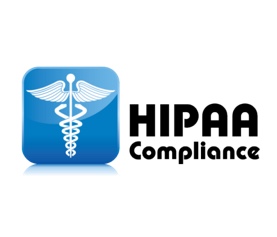 HIPAA-Compliant Cloud Server
The Health Insurance Portability and Accountability Act (HIPAA), Security Standards for the Protection of Electronic Protected Health Information (HIPAA Security Rule), and the Notification in the Case of Breach of Unsecured Protected Health Information were enacted as a part of the American Recovery and Reinvestment Act of 2009 (HITECH Breach Notification Requirements) for the security and privacy of Protected Health Information (PHI) in the United States.
The scope of the Type 1 HIPAA attestation is all of the cloud services and US Data Centers