Introduction
In the ever-evolving world of chiropractic care, technological advancements play a crucial role in improving efficiency, reducing administrative burdens, and enhancing patient care. One such innovation is Chirotouch, a comprehensive practice management software tailored specifically for chiropractors. In this blog, we'll explore the benefits of using Chirotouch on a virtual (cloud) server, and how it can transform the way chiropractic practices operate.
What is Chirotouch?
Before diving into the benefits of using Chirotouch on a virtual server, let's first understand what Chirotouch is all about. Chirotouch is an advanced cloud-based practice management software designed to streamline the various aspects of chiropractic practice. It combines electronic health records (EHR), billing, scheduling, patient communication, and much more into a single integrated platform.
Embracing the Cloud: Why Virtual Servers Matter
Traditionally, many chiropractic practices utilized on-premises servers to store and manage their patient data. However, the world has now shifted towards cloud computing, and for good reasons. Virtual servers offer significant advantages over traditional hardware-based solutions:
a. Scalability: With a virtual server, you can easily scale your resources up or down based on the practice's needs. Whether you're a small clinic or a growing multi-location practice, the cloud can accommodate your requirements.
b. Accessibility: Accessing data and applications from anywhere becomes a reality with a virtual server. Chiropractors and staff can securely access Chirotouch from any device with an internet connection, enabling seamless collaboration and patient care, even while on the go.
c. Disaster Recovery: Cloud-based servers offer robust data backup and disaster recovery options, ensuring that your critical patient data remains safe and accessible in case of any unforeseen events.
Advantages of Using Chirotouch on a Virtual Server
Now that we understand the significance of virtual servers, let's explore how using Chirotouch in this environment can revolutionize chiropractic practices:
a. Enhanced Flexibility and Efficiency: By leveraging a virtual server, chiropractors and staff can access Chirotouch at any time and from any location, making it easier to manage appointments, update patient records, and handle billing tasks. This newfound flexibility enhances the overall efficiency of the practice, leading to improved patient care and satisfaction.
b. Seamless Integration: Chirotouch's cloud-based nature allows it to seamlessly integrate with other relevant applications and services, such as billing software, appointment reminder systems, and telehealth platforms. This integration streamlines workflows and reduces manual data entry, saving time and minimizing errors.
c. Data Security and Compliance: Cloud service providers invest heavily in ensuring data security and compliance with industry standards. By using Chirotouch on a virtual server, chiropractors can rest assured that patient data remains protected through advanced encryption and security protocols.
d. Cost-Effectiveness: Utilizing a virtual server reduces the need for expensive on-site hardware and maintenance costs. Chiropractic practices can opt for pay-as-you-go models, only paying for the resources they consume, which can be particularly beneficial for smaller clinics with limited budgets.
e. Regular Software Updates: Cloud-based software solutions like Chirotouch are continuously updated by the vendor, ensuring that practices always have access to the latest features, enhancements, and security patches without the need for manual updates.
Conclusion
In the rapidly evolving healthcare landscape, technology serves as a key catalyst for improving patient care and practice efficiency. Chirotouch, a robust cloud-based practice management software, can be a game-changer for chiropractic practices. Leveraging the power of virtual servers to host Chirotouch brings numerous advantages, including enhanced flexibility, data security, cost-effectiveness, and seamless integration with other essential applications.
By embracing Chirotouch on a virtual server, chiropractors can focus on what truly matters – providing top-notch care to their patients while streamlining administrative tasks for a thriving practice.
FAQ
Q: What is the process if I decide to sign up for cloud server? ( Migration Process)
A: If your office has a day off during the week, we will schedule the migration for that day. Otherwise, we will perform the migration over the weekend. The data transfer process typically takes around 2-3 hours. We will migrate all data from your server to the cloud, including shared folders, third-party apps, and if applicable, the domain controller. Once the data transfer is completed, the final step is to grant your workstations access to the new server. We will remotely connect to your workstations and create shortcuts for ChiroTouch and shared folders. Testing everything on each workstation to ensure smooth operation usually takes around 2 minutes.
Q: Will my Ipads work with the cloud server.
A: Yes, all you need to do is go to the ChiroTouch settings and change the IP address. After making this adjustment, it will immediately establish communication with your new server.
Q: Is there any monthly/yearly contract?
A: We offer a month-to-month contract, allowing you the flexibility to cancel at any time.
Q: Where is my server located?
A: We work with the best data centers, and the specific location depends on where you are located. We collaborate with data centers on the East Coast and West Coast, such as Virginia, Texas, Oregon, California, and more. Regardless of where your server is located, you will receive the same type of server with the same speed and specifications.
Q: What my server specs will look like?
A: It depends on the number of users you have. If you have fewer than 10 users, we typically recommend a server configuration with around 16GB of RAM, a 4-core Xeon processor, and fast storage (such as 150GB for the operating system and 250GB for data). We will ensure that your server has sufficient resources to run smoothly.
Q: Do you back up my server and Chirotouch?
A: We perform nightly backups of your data and store it on two separate targets. All backups are encrypted to enhance security. If necessary, we can also provide you with your backups on an external hard drive that will be located in your office.
Q:Is the server HIPAA compliant?
A: Yes, your backups are encrypted. The connection is secured with military-grade encryption through a Virtual Private Network (VPN). If you have a firewall, we can establish a site-to-site VPN. If you don't have a firewall, we will install a VPN on your workstations individually as a one-time process. (In some cases, there may be questions about multi-factor authentication (MFA) since it is required for web-based applications under HIPAA. However, as we have a VPN in place, MFA is not mandatory.)
Q: Do you sign BAA to be HIPAA compliant?
A: Yes.
Q: Do you maintain the server, windows updates, chirotouch updates.
A: Yes, we will take care of your server at no additional cost.
Q: Can I continue to use the third party softwares like Reviewwave, Zingit, Trackstat, BlueIQ.
A: Yes, we will reach out to them and initiate the software transfer from the old server to the new server. This transfer process usually occurs on the same day.
Q: Do you have references that I call the practice and ask about their experience with you
A: Yes, we will send you an email with the necessary information. You can choose to either call or email them, depending on your preference.
Q: Will my printer and scanners work?
A: Yes, Windows has a feature called printer redirection, which enables printers to start working immediately after the migration. As for the scanners, we have a tool called TSScan that facilitates their functionality. Alternatively, if you scan directly from the scanner to your shared folders, that works as well. We will simply redirect your scanner to the new server.
Q: Is there any other fee?
A: There is a one-time migration fee at the beginning, and apart from that, there are no additional fees. For clients with less than 10 workstations, the fee is $199. For clients with 10 or more workstations, the fee is $299.
We cater to all your IT needs, providing comprehensive server maintenance, updates, and backups.
With our service, you can access your data from anywhere with ease.
Rest assured, server-related issues are rare, as we guarantee 99.9% uptime.
Enjoy top-notch server performance with the latest and best equipment available in the market.
Experience no limits on storage, databases, and users, providing you with the freedom to expand as needed.
Moreover, we offer the most affordable prices in the cloud market.
Our dedicated support team ensures a rapid 15-minute response time to address any queries or concerns you may have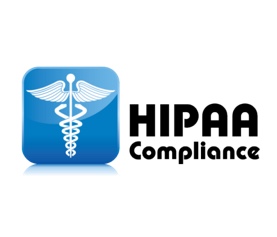 HIPAA-Compliant Cloud Server
The Health Insurance Portability and Accountability Act (HIPAA), Security Standards for the Protection of Electronic Protected Health Information (HIPAA Security Rule), and the Notification in the Case of Breach of Unsecured Protected Health Information were enacted as a part of the American Recovery and Reinvestment Act of 2009 (HITECH Breach Notification Requirements) for the security and privacy of Protected Health Information (PHI) in the United States.
The scope of the Type 1 HIPAA attestation is all of the cloud services and US Data Centers