Welcome to CIT: Your Premier IT Partner for Chiropractic Clinics
At CIT, we are dedicated to empowering chiropractic clinics across the nation with robust IT solutions that elevate their practice management and patient care. With an impressive track record of supporting 120 clinics and a collective experience of over 3 years in the field, we are your trusted technology partner.
Our Services:
Cloud Servers and IT Support: Our expertise in cloud technology extends to creating tailor-made cloud server solutions for chiropractic clinics. Seamless integration with EHR software, such as Chirotouch, Eclipse, and EZBIS, ensures you can access crucial patient data securely from anywhere, anytime. Our dedicated IT support team is available to resolve any technical issue, ensuring you can focus on patient care.
Network Maintenance: A stable and secure network is the backbone of efficient clinic operations. Our professionals take the hassle out of network maintenance, ensuring your connectivity remains reliable and safeguarded against potential vulnerabilities.
Server Maintenance: Your clinics servers need regular upkeep to ensure optimal performance and data security. We handle the technical aspects, from updates to security checks, so you can rest assured that your data is in capable hands.
End User Support: Efficient end user support is essential for a smooth clinic workflow. Our team is here to assist your staff with any technology-related queries, ensuring they can navigate EHR software and other systems effortlessly.
Why Choose Us:
Chiropractic Expertise: We specialize in IT solutions for chiropractic clinics, understanding the unique challenges and requirements of your practice.
Proven Track Record: With 120 clinics under our care, we have a solid foundation of trust and success in the chiropractic community.
EHR Software Proficiency: Our experience with EHR software like Chirotouch, Eclipse, and EZBIS ensures seamless integration and optimization.
Comprehensive Support: From cloud servers to end user support, we offer a complete range of services to address every IT need.
Join the growing family of chiropractic clinics who have experienced enhanced efficiency, data security, and impeccable IT support with CIT. Elevate your practices technology experience today!
For inquiries or to discuss how we can tailor our services to your clinics needs, contact us at 888-217-7317 or support@chiropractic-it.com. We are here to transform your clinics IT landscape.
We cater to all your IT needs, providing comprehensive server maintenance, updates, and backups.
With our service, you can access your data from anywhere with ease.
Rest assured, server-related issues are rare, as we guarantee 99.9% uptime.
Enjoy top-notch server performance with the latest and best equipment available in the market.
Experience no limits on storage, databases, and users, providing you with the freedom to expand as needed.
Moreover, we offer the most affordable prices in the cloud market.
Our dedicated support team ensures a rapid 15-minute response time to address any queries or concerns you may have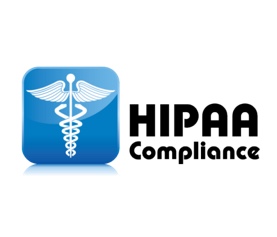 HIPAA-Compliant Cloud Server
The Health Insurance Portability and Accountability Act (HIPAA), Security Standards for the Protection of Electronic Protected Health Information (HIPAA Security Rule), and the Notification in the Case of Breach of Unsecured Protected Health Information were enacted as a part of the American Recovery and Reinvestment Act of 2009 (HITECH Breach Notification Requirements) for the security and privacy of Protected Health Information (PHI) in the United States.
The scope of the Type 1 HIPAA attestation is all of the cloud services and US Data Centers